Student Type Films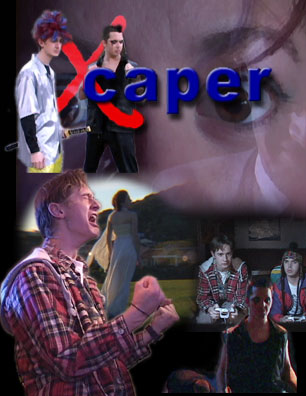 XCaper (Quicktime)
Length 14:59
Winner of the 2001 Pepperdine Video Festival, Best Comedy Short.
Written by Jonathan McDonald and Steven Leavitt. Directed by Jonathan McDonald.
Starring: Brian Jones, Daniel Laney, Rebecca Fuller, Rick DeVoss.
An unpopular kid in school escapes into the world of video games to rescue the girl of his
dreams and become the man he could never be in reality - until he finds his misfortune
ultimately follows him into his fantasy world as well.
---
Pepperdine public service announcement
"Don't Forget Your Hopes and Dreams,
They Make Life Worth Living"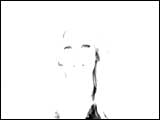 Small Quicktime File (2.11 Mb)
Length 0:54
Public service announcement for a Pepperdine Telecom assignment.
Written by Tiba O'Connor and Angela Pond. They came to me needing HELP!
So I shot and edited the piece. This is from the only cut I have.
In it the fonts at the end did not show up at all.
The music was composed and recorded by me.