Don't Call Us Tori
dontcallustori.com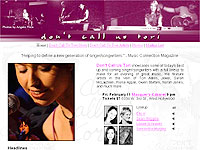 Don't Call Us Tori is a live showcase of talented female music artists started in 2004 by myself and Shannon Hurley.
Real Life Music Publishing
reallifemp.com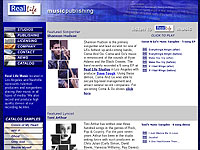 Music studios and publishing company co-founded by my friend Dave Tough. Site showcases music for A&R, film & television supervisors, and other related media.
Leavittation Inc.
stuntrev.com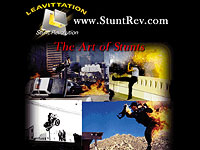 The center of the stunt universe. The first website I ever did. Constantly expanding, stuntrev offers an inside look at the motion picture stunt world, as masterminded by my father, Lane Leavitt.
United Stuntwomen's Association
usastunts.com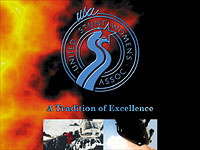 The second website I finished when I was just 17. Women's stunt group of which my mother and aunt have been members as long as I can remember.
Nick Washburn
nwe-management.com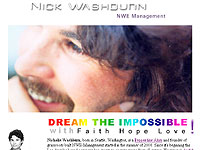 Nick Washburn is easily one of the most enthusiastic people I have ever met. His website is still coming together, but the list of music acts he manages, prestigious organizations he belongs to (California Lawyers for the Arts and NARAS), and incredible people he effectively networks with grows every day. Dream The Impossible.
Tranquility Respite Care
tranquilityrespite.com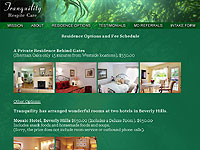 Private retreat for post-surgical care run by a wonderful lady named Caroline.
A basic website including pictures, custom design, and working email form.
Adrenaline Workshop
adrenalineworkshop.com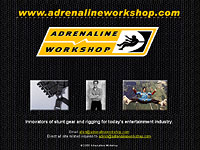 This guy makes great posters...I mean stunt harnesses. A rush job I received while still a student at Pepperdine University.
Leigh Hennessy
leighhennessy.com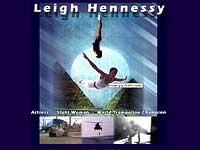 Leigh is cool. Stunt double for Demi Moore and others, Leigh was at one time world trampoline champion, you should see her fly!